Discussion Starter
·
#1
·
Had my 1st charter this week with my favorite type of clients... a father and his son. Tim & Tim came on board for the morning and although we were limited to where we could go due to heavy fog, we found some decent fish.
It's always fun to have families on board and it seems like the kids always get the first fish. As it should be....
We 3 wayed live baits today in 30-50ft of water catching a few and watching many big bass chase our offerings to the surface.
We had 2 nice fish early and then about 9am I got a call from Capt. Anderson who gave me a heads up to the nice pile of fish he was on so we took a ride. Sure enough Blaine and his son BJ were into fish when we pulled up. So I had 2 father/son teams working around me.
Very nice morning indeed... here's a few pics.
Tim Junior's first fish and PB Striper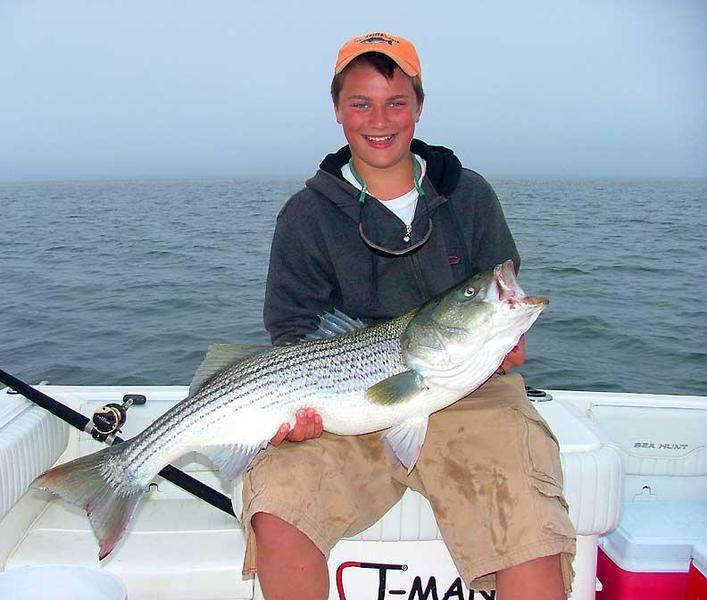 Dad and Junior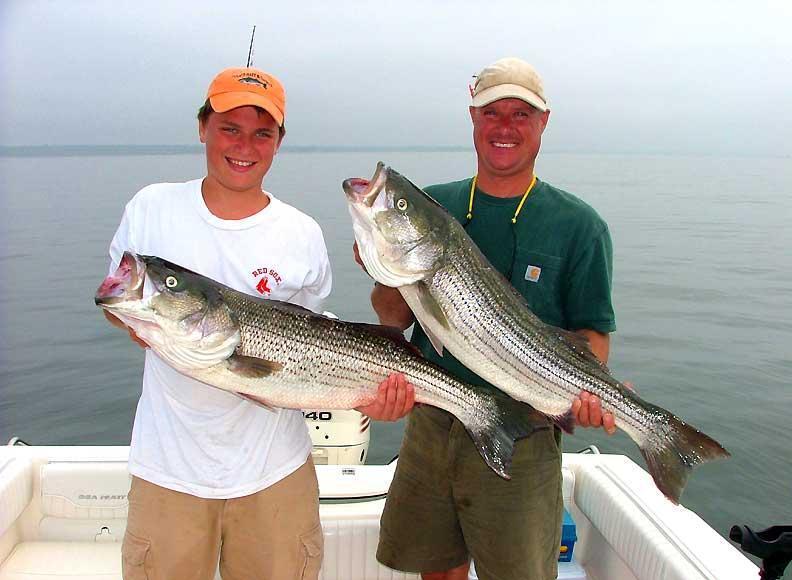 Blaine & BJ